[ad_1]

Youth and Social worker, Victor Fosu-Boamah, has underscored the need for young people in the Bono region to consider current and future employment opportunities available when making career choices.
He stated that it is important for young people to identify their interests and abilities while exploring options and opportunities to make the right career decisions.
According to him, the youth must know their abilities, interests and values when choosing a career path whilst being intentional about their growth in making those right career choices.
"There are a good number of job opportunities, and all you need is an implementing plan towards achieving your career goals," Mr Fosu-Boamah said.
He further advised students to constantly engage their academic counsellors and participate in internships to unearth their strengths and talent, charging them to take up special programmes tailored towards career development to add to their knowledge.
The Youth and Social Worker stated that global changes in the use of technology, the nature of work, and the urgent implications on how young people are educated and prepared for the world of work cannot be over-emphasised.
He also advised young graduates to be work-ready and creative with ideas that will impact employers since employers are increasingly looking for agile, flexible, adaptable, proactive, innovative, and collaborative people.
"Organisations look out for people who are self-aware and are intentional about their career growth. They also look for one's soft skills such as good communication, organizational and leadership skills, and even future skills," Mr Fosu-Boamah said.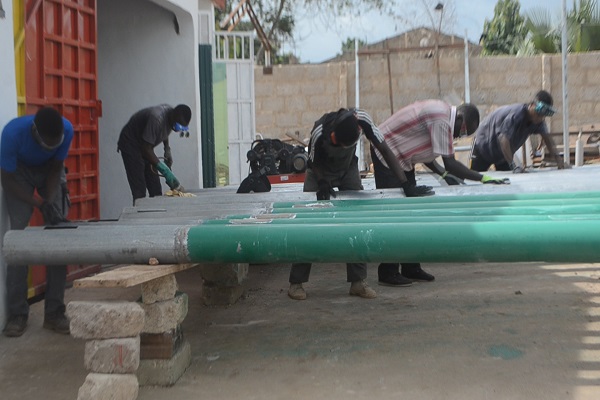 He encouraged young people to discover their true selves, adding, "as an individual, you need to know your strengths and weaknesses and find out which areas you need to work on in terms of your career so that when the opportunity comes, you are ready to take it."
Mr Fosu-Boamah consequently urged non-governmental organisations in the Bono region to design programmes to provide young people with the needed skills that will help them transition smoothly from the lecture room to the world of work.
"These programmes should be aimed at supporting students with tools that stimulate the development of work skills, people skills, money skills as well as entrepreneurial skills," he stressed.
[ad_2]

Source link