We Have Killed More Than 70 Girls, We Lure Them Into Hotels With Money & Fancy Things — Suspects told Police
Two suspected ritualists have been Arrested.
Some human parts was found in their disposal after arrest. Below is a picture showing these two suspects.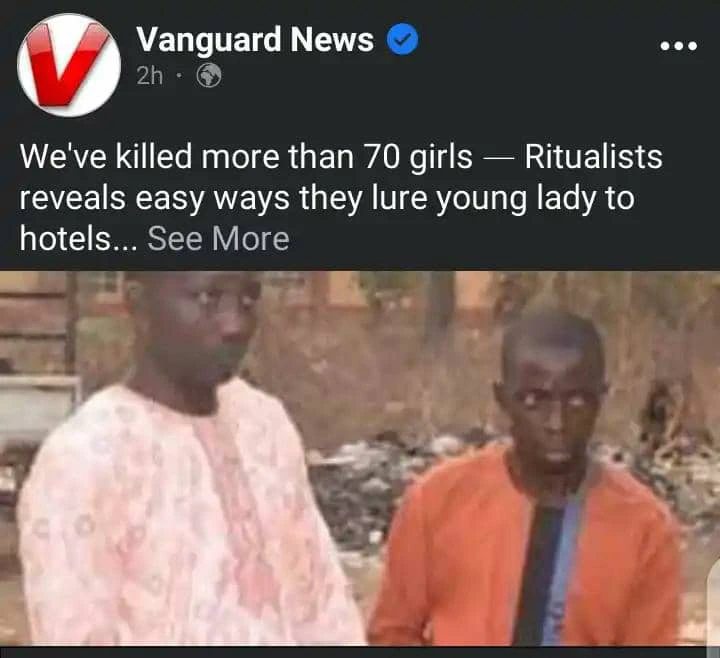 Dating a yahoo boy is the most dangerous thing any girl should indulge in.
Over The Past Few Months , Several Young Men Have Been Caught In Act Stealing Underwear And Sanitary Pads Of Females Across The Country To Engage In Money Rituals , This Has Caused Alot Of Unrest To Females In Recent Times.
According to the manager of the Hotel, they heard a girl shout in one of their rooms.
Just minutes later, the two suspects, but not the girl that followed her, came out of the hotel. The director asked them why they didn't look at the girl, but told them to stay in the room.
The manager insisted that he be followed in the room. The late tried to flee, but the hotel manager was smart enough to lock the buildings.
More than 70 girls have been killed, the suspect demonstrated. They say that they use money and other good things to draw their victims easily.
Using women for rituals has overtime become the order of the day by their fathers, fiancé, boyfriend, husband, son, uncles, or any man in their lives. If their tongues are not cut out, then it is the head or brasts.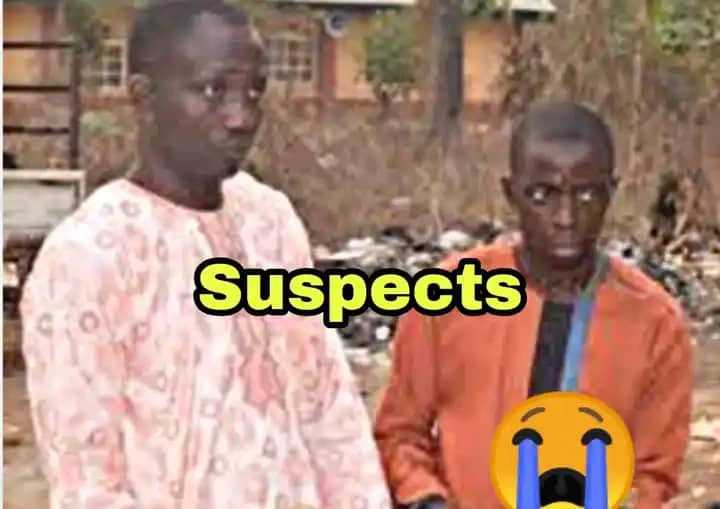 Please Native doctors or whoever is in charge, stop using our girls for rituals, use those men that want to do money rituals instead mbok and let them know that the money that their life is worth would be sent to their families to feed on and enjoy.
To be honest, I really wish these women killed unjustly wouldn't sleep in their graves but haunt those ritualists who have deprived them the joy of getting old or living life to the fullest