Ghana movie industry now known as Ghallywood or Kumawood (that is for movies made from Kumasi) is fast becoming a force to reckon with in Africa and in the world.
And there are glamorous actresses who are not just beautiful and talented but have made and are still making name and money for themselves in the movie industry.
VG.COM upon request from our cherished readers has delved into the top ten richest actresses in Ghana and their net worth. The net worth includes all their properties such as houses, cars, and all other assets.
Enjoy reading
10. Lydia Forson Net Worth – $200,000
The outspoken actress Lydia Forson, has won many awards. Different Shades of Blue movie led to her first African Movie Academy Awards (AMAA) nomination as the Best Upcoming Female Actress.
Lydia Forson has starred in many multiple awards winning movies like The Perfect Picture( which in my opinion shot her to fame), A Sting in a Tale, Phone Swap, Side Chick Gang and Masquerades and a lot more.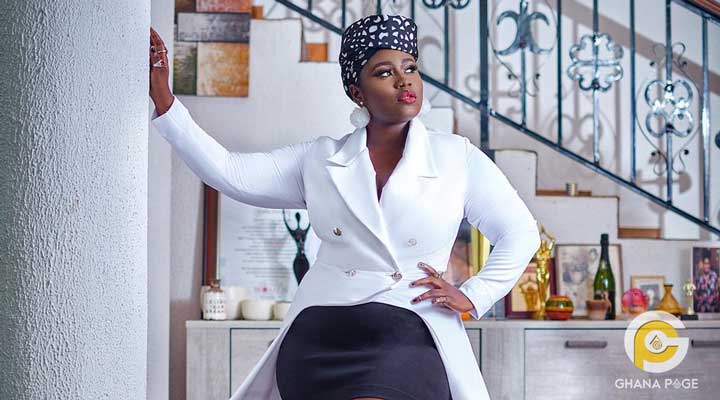 Besides her movie roles, she is also an experienced entrepreneur. She owns a couple of companies and also has endorsement deals with other companies including a hair product company.
Lydia Forson who is mostly attacked on social media due to her strong opinions but nonetheless one of the most loved screen goddesses is the 10th richest actress in Ghana.
9. MARTHA ANKOMAH – $220,000
Martha Ankomah is adored by movie lovers and of course producers in Ghana and Nigeria who always love to have her on their set.
She is one of the prominent faces in Ghana movies and has grown in the industry to become one of the richest Ghanaian actresses.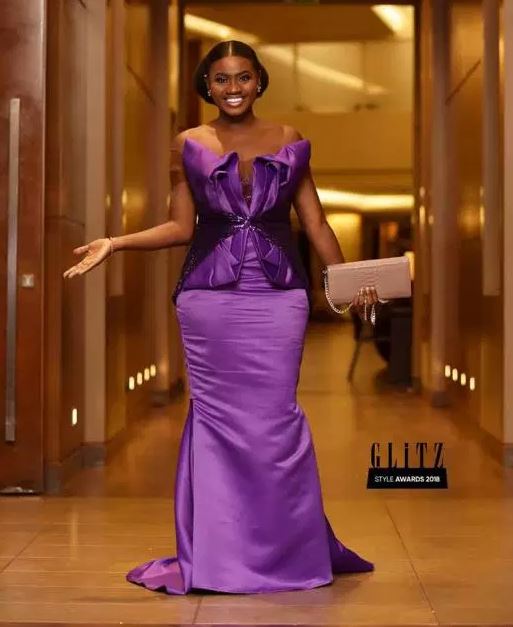 Martha is not just into acting; the smart actress has ventured into other businesses by opening an ultra-modern beauty salon called 'Martha's Place' in 2013.
She signed an endorsement deal with an international beverage brand, Vita milk Viora in 2015.
Again, the beautiful down to earth actress is the brand ambassador for one of the biggest cloth manufacturing companies in Africa located in Ghana, GTP.
8. Juliet Ibrahim – $250,000
Juliet Ibrahim is an actress and a producer. The actress cum producer produced two blockbuster movies in 2014 titled 'Number One Fan' and 'Shattered Romance', she starred both Nigerian and Ghanaian actors in that movie.
In 2015 Juliet Ibrahim got an endorsement deal with international electronics company LG Ghana and the face of body cream in Ghana, Carotone.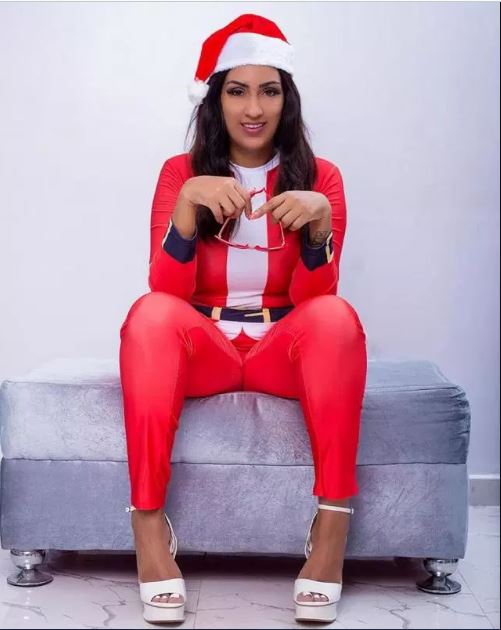 Juliet Ibrahim a few months ago released her first memoir "A toast to life". The book talked about her life experience and how she managed to become a household name in Africa. The book has enjoyed massive sales all over the world.
Juliet Ibrahim was married to the son of the renowned industrialist, Apostle Kwadwo Safo Kantata. Her marriage to Kwadwo Sarfo Jnr did not last. But she has managed to pull herself out of the horrid divorce and keeps achieving more in life.
7. JOSELYN DUMAS – $270,000
Jocelyn Dumas is worth every penny she gets as she has worked her @ss out through the ranks. She is a successful actress and a media personality in Ghana.
Her role in Adams Apples got her nominated for Best Actress in a lead role as Jennifer Adams.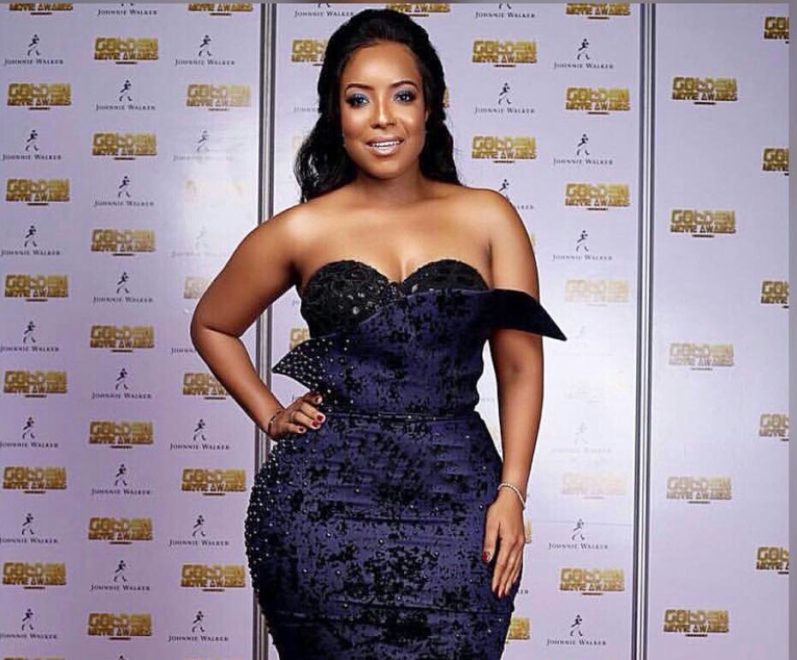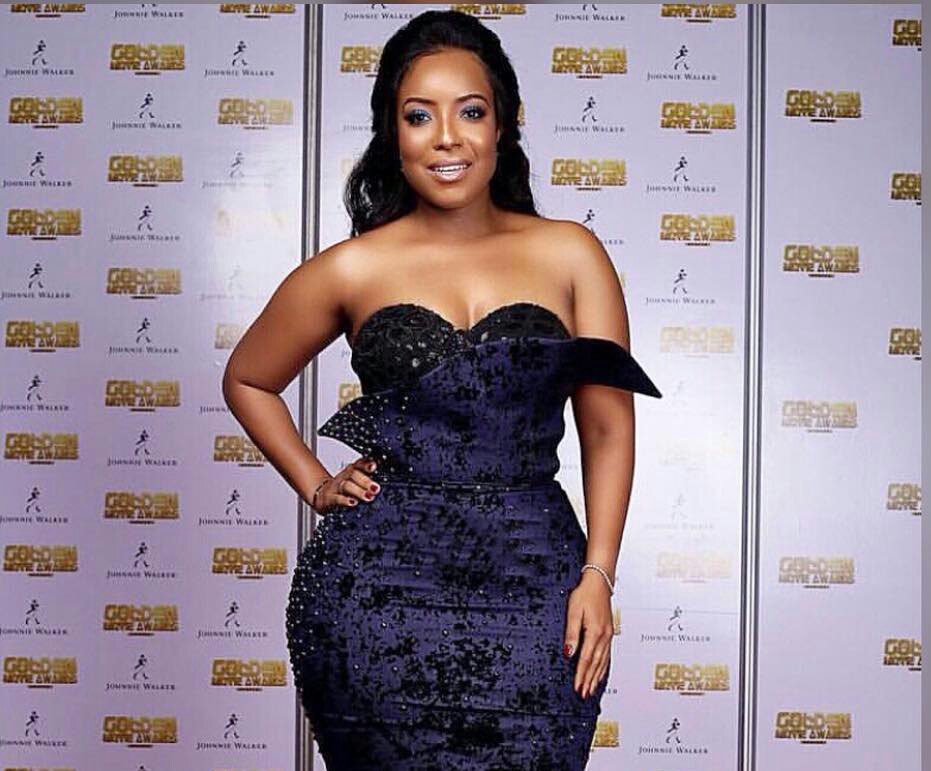 In 2013 she became the brand ambassador of Range Rover Evoque Ghana and Jobberman Ghana, a job advertisement company in 2014.
In 2015, Joselyn Dumas became the brand ambassador of Ghandhour Cosmetics to market Princess Paa Hand and Body Ranges. Joselyn Dumas is the 7th richest actress in Ghana per GhPage search.
6. AMA K. ABEBRESE – $300,000
Ama K. Abebrese is an award-winning British Ghanaian actress, television presenter, producer, and entrepreneur. She has featured in movies such as Sinking Sands, Ties That Bind, The Curses Ones. Again she played a leading in Netflix's Original movie "Beast of No Nation"
She won the award for "Best Actress in leading at the Africa Movie Academy Awards in 2011. She is currently regarded as one of the most outstanding actresses Ghana has ever produced.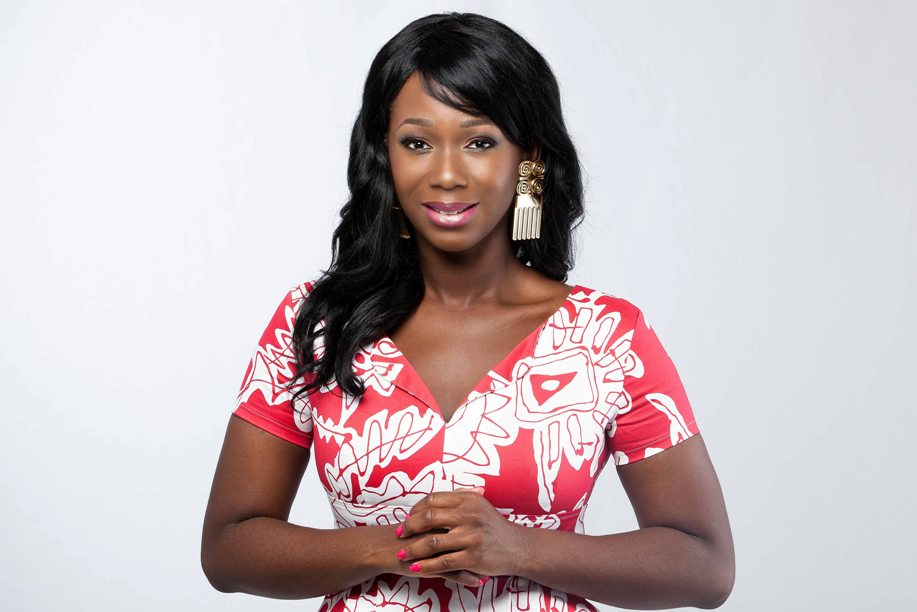 She starred in Azali, which was selected in 2019 as the Ghanaian entry for Best International Feature Film at the 92nd Academy Awards, Ghana's first-ever film submitted for consideration at the Oscars. Ama is also a producer of "The Burial of Kojo", Ghana's first-ever Golden Globes entry.
Ama K started her training at 'YCTV' (Youth Culture Television) in London. She was named among C Hub magazine's 100 most influential 'African Women Influencers' of the era 2014/15. Ama K. Abebrese is worth $300,000.
5. YVONNE OKORO – $400,000
Yvonne Okoro is one of the most sought after Ghanaian movie actress. She made her screen debut in a 2002 movie produced by the Nigerian producer Theo Akatugba, "Sticking to the Promise".
She was born to a Nigerian dad and Ghanaian mother and has made name for herself in the Ghana movie industry.
In 2013 she was selected by PZ Cussons Ghana LTD as the company's face. She also got an endorsement from world-renowned engineering and electronic company, Philips for her TV Show, "Dining with Yvonne Okoro".
Coming from a wealthy family, Yvonne Okoro owns a number of companies including Desamour which together with IFACTORY live and supported by Philips produced "Dinning with Yvonne Okoro".
4. NADIA BUARI – $500,000
Nadia Buari is a daughter of a Ghanaian ace musician Sidiku Buari. She started acting in 2005, her role as "Beyonce" was her major breakthrough in the movie industry.
Nadia is also a producer and in 2013 she signed an endorsement deal with a company called Tablet India Limited (TIL).
She is currently married to an American and has 4 children. Nadia Buari who is also an entrepreneur is one of the richest actresses in Ghana ranking the 4th richest. She is worth $500,000.
3. YVONNE NELSON – $750,000
Yvonne Nelson is a Ghanaian actress, model, businesswoman, and film producer. The first movie she produced is The Price, in 2011 and has produced many other movies after that.
She also produced Single and Married in 2012 and house of Gold in 2013. House of Gold won Best Picture at the Ghana Movie Awards and Best Ghanaian movie at the 2013 City People Entertainment Awards. Her production. YNProductions also produced Sin City in 2019.
The actress has won many awards for her works and has many may endorsement deals with reputable global companies including Casa Trassacco and Serene Insurance. Yvonne Nelson also has an ambassadorial deal with Vitamilk.
Yvonne Nelson is the brain behind the Glaucoma Foundation in Ghana. The same actress organized one of the biggest demonstrations in Ghana, 'Dumsor Demonstration' to fight against the erratic power supply in 2015.
Yvonne Nelson is the third richest actress in Ghana with a net worth of $750,000 as of 2020.
2. JACKIE APPIAH – $800,000
Jackie Appiah is undoubtedly one of the most popular actresses in Africa. The Ghanaian star actress has featured in many Nollywood and Ghallywood movies like Princess Tyra, Pretty Queen, My Last Wedding, and Beyonce0 The President's daughter, Passion of the Soul, Pretty Queen, Perfect Picture and many others.
Jackie Appiah's first appearance on the screen was when she played the role of Enyonam Blagogee in the popular Youth Series "Things We Do For Love"
Known for owning luxurious cars such a G-Wagon and many others, Jackie Appoau is a successful businesswoman with companies in Ghana and in Dubai.
Besides her own business, Jackie Appiah is a brand ambassador for many international and local companies. She was the ambassador for the embattled gold dealership company, Menzgold.
Jackie Appiah is also the brand ambassador for Orca Deco Ghana. She is also the brand ambassador for Adonko Hand Sanitizer. Jackie Appiah is also the Brand Ambassador for Perla Mineral Water
Jackie Appiah has done many TV adverts for companies such as U.B relaxer and GSMF advert on protection against HIV AIDS etc and many others.
1. NANA AMA MCBROWN – $900.000
The 46-year-old beautiful actress Nana Ama McBrown became a household name after starring in a movie titled "Asoreba". Although she has starred in other movies, 'Asoreba' is what cemented her position in the movie industry.
She has featured in uncountable Ghanaian movies like Nsem Pii, Kumasi Yonko, Madam Joan, Odo Ntira, Love Comes Back, Kae Dabi, Wo Nyame Som Po ni, Alicia, Fools Paradise, Dea Ade Wo No, Girl Connection, Playboy, My Own Mother, Friday Night and Side Chick Gang and many others.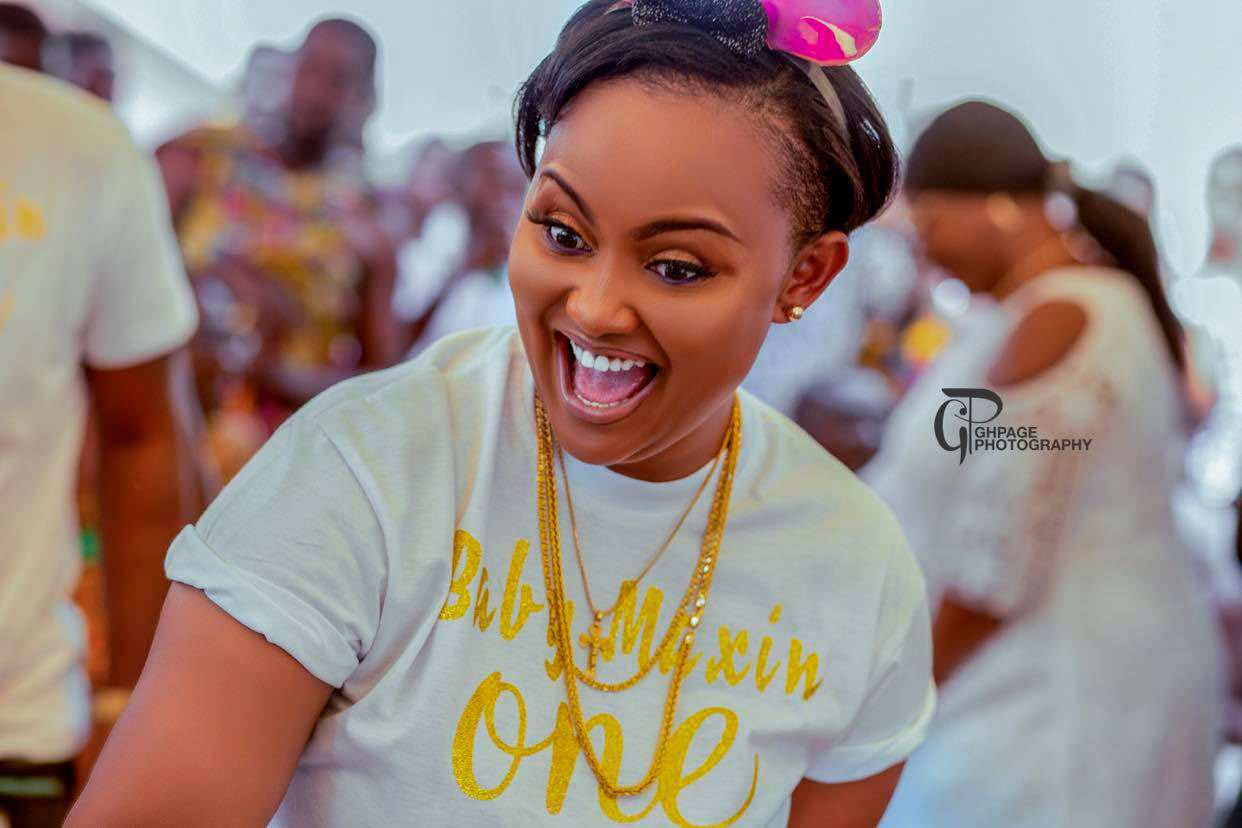 Besides the movie roles, Nana Ama Mcbrown is now a show host on one of the biggest local TV stations in Ghana, UTV. She also hosts the popular "Mcbrown Kitchen" show.
Not long ago, Nana Ama Mcbrown was not as rich as she is now to top the list of richest actresses in Ghana. But the last two years have been a year of financial wonders for the versatile actress.
Her adverts and endorsement deal alone far outweighs that of her colleagues. Mcbrown is the brand ambassador for Hisense electronics. In fact, many people believe that Mcbrown single-handed gave Hisense the publicity it enjoys now globally.
Stonebwoy and Nana Ama Mcbrown are the joint brand ambassadors for Mcberry Biscuit. The actress is also the ambassador for Royal Drinks, Loncha Home Deco, Tasty Tom Tin Tomatoes, Borges OiL, Softcare Sanitary Pad, MilifeGhana (MiWay).
Other ambassadorial deals include Kasapreko Hand Sanitizer, Dietary supplement 'Calorad', Amalena Children Shaven, UMB bank (UMBS Speed Up), Maggi Cube, and many others.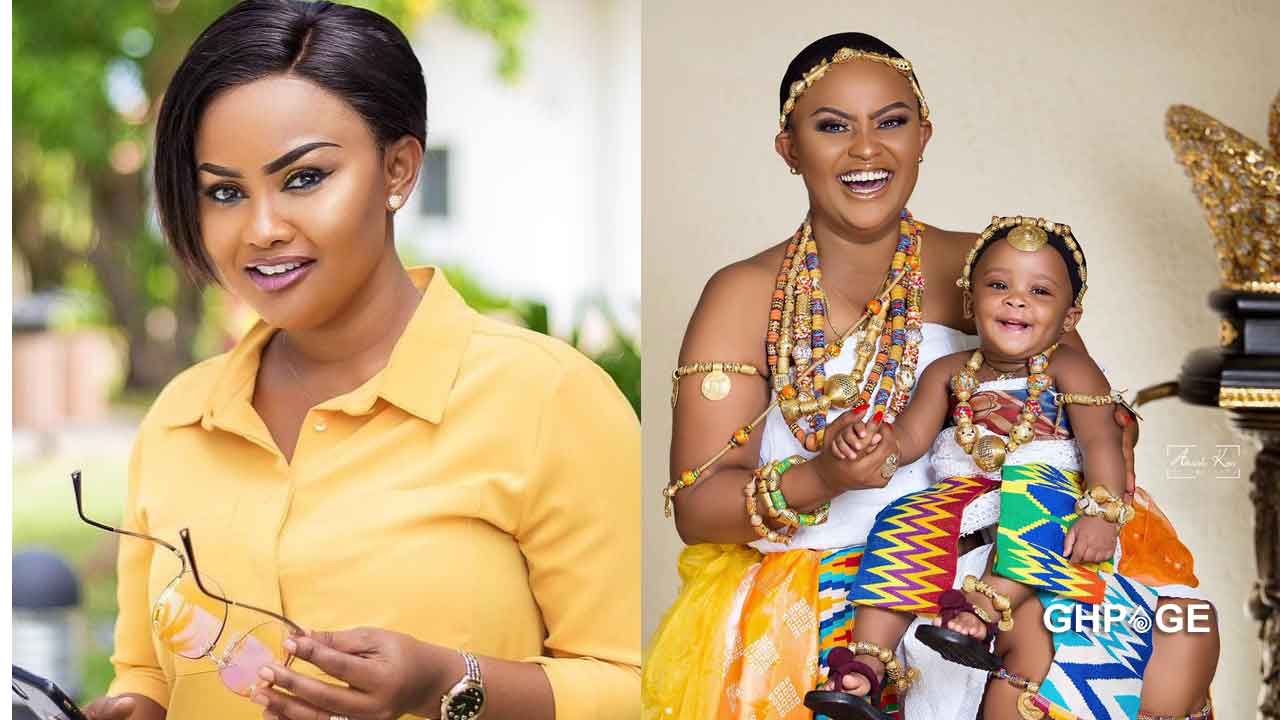 Her daughter, Baby Maxin has already landed two big deals that are making her truckloads of money. Nana Ama Mcbrown is the richest actress in Ghana with a net worth of $900,000.