Drama was witnessed in Migori when a man believed to have died was spotted drinking inside a local joint while his funeral was ongoing.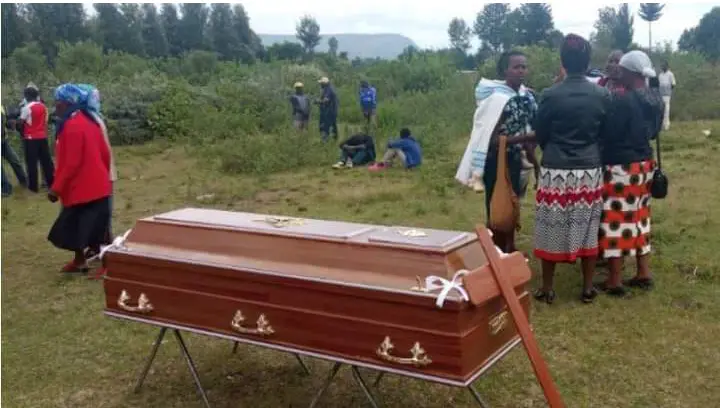 Photo courtesy
Sources revealed that the victim Wilson Olouch disappeared about three weeks ago only for a decomposing body to be discovered inside a sugar plantation. His family wrongly matched the unknown body to him.
As the funeral arrangements were ongoing, a man claimed that he had come across the Wilson in a nearby bar in Rongo. Concerned family members went to very the said news almost immediately.
Upon entering the bar, they found Wilson a bodaboda operator completely drunk. He further explained that he had planned to run away from the village and start a new life elsewhere after he failed to overcome shame from his drinking problem.
Family members rejoiced and turned the funeral arrangements into a celebration. The grave was filled with sand and the burial committee disbanded.
Elders insist traditionally rituals will have to be conducted on Wilson to wade off evil spirits before he is accepted back in the village. The body of the unidentified man was returned to the morgue awaiting a positive identification.