2021 National Best Teacher nominee Mr Ibrahim Fuseini has reportedly Passed Away few days to receive the approval of his nomination. The 23 years old young teacher died from Lymphoma Cancer.
According to his Headteacher, he was due for surgery outside Ghana after finishing all his chemotherapy process.
Sadly around 11pm in the night, he called on phone that his condition has worsened with his sugar level shooting so high. He felt emaciated and pale.
He was rushed in an ambulance to a nearby Big health facility at Tepa to be transferred to Komfo Anokye Teaching Hospital but died on the way.
His colleagues old Students also took to social media to mourn the Hardworking teacher who was nominated by his Headteacher to represent his for the National Best Teacher award Contest.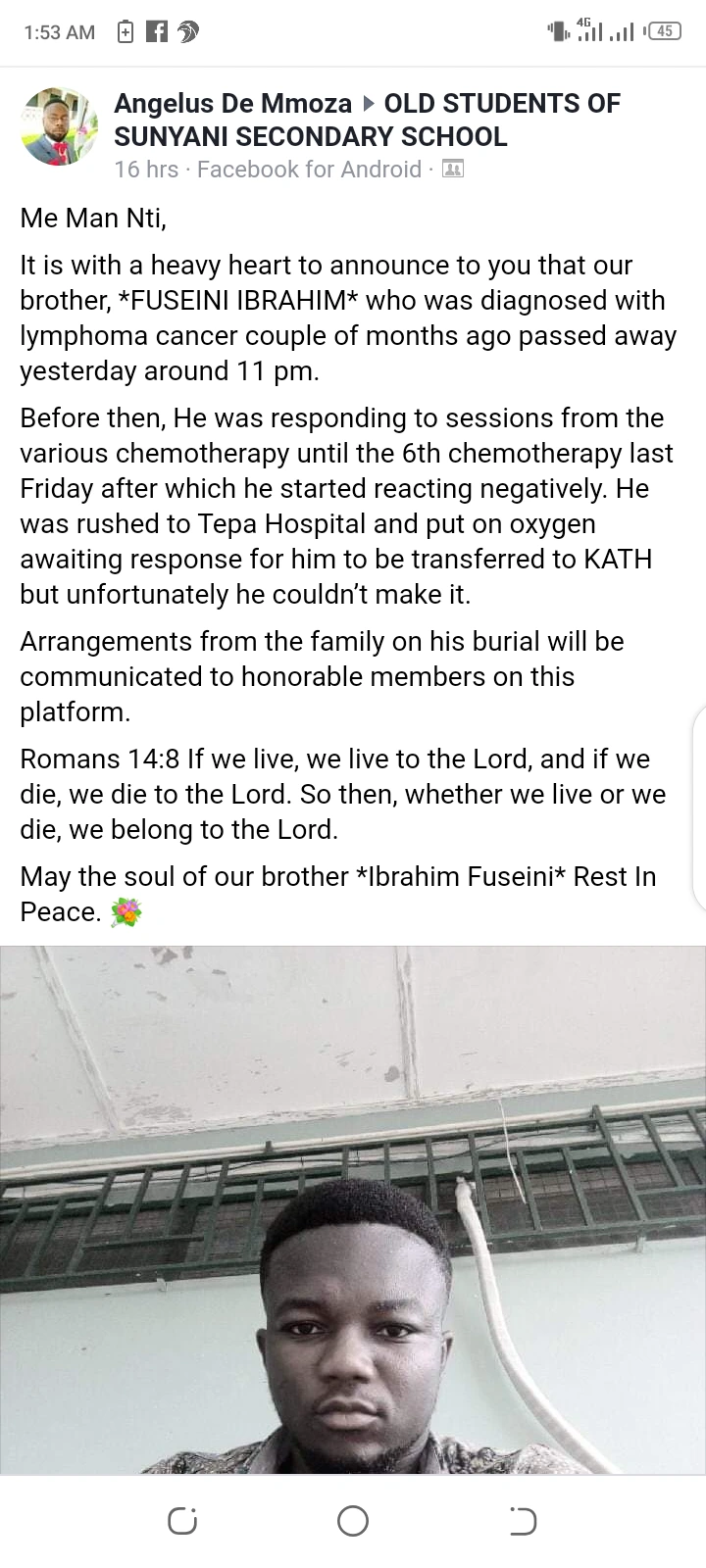 Although he was nominated, his nomination was yet to be approved in few days to come but sadly, he is more.
May his gentle soul continue to rest in perfect peace. Ghana thanks him for his total dedication and service even when he was not feeling well.