Sad: I Lived All My Life As An Orphan, Stayed In An Orphanage Home For 19 Years -Fatima Of Date Rush.
One of the most talks Shows on our Television set now is no other than TV3's Date rush reality show. The show's motive is to find love for people searching for love for years without getting one.
The show showcases ten beautiful ladies and a guy to choose from them. After the show, they go out on a date to see if they can really stay together as couples or just friends.
A lot of Ghanaians didn't get the meaning of the show from the onset as people thought it was a means of promoting prostitution.
Many top counsellors like lutterodt came to criticise the show but the show still got the attention of many Ghanaians to date.
This season also captures yet another exciting episodes with hilarious comments and Twitter trends after the show.
One contestant who seems to be gaining a lot of public attention is Fatima. A musician whose main aim is to be loved and love.
The gal-dem boss chicks have always been seen making funny remarks that have made the show funny this season. Beautiful photos of her hit the internet afterwards to prove she's one of the beautiful girls who have appeared on the show.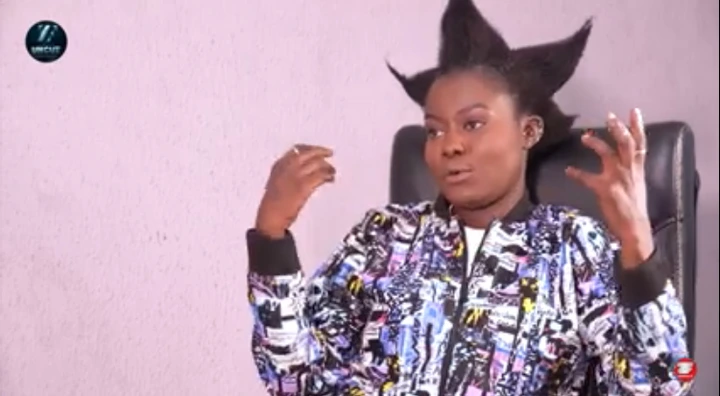 Following the attention she gained from the show, many have wanted to know more about her as they appear to be fans of the up and coming musician.
Fatima in an interview with blogger Zion Felix have to Share her sad story and how she ended up at Date Rush.
Fatima from her interview really had a tough time growing up as a girl as she spent almost all her life without her parents. She grew up in the orphanage as she was sent to the orphanage at a very tender age.

According to her, she spent 19 years in the orphanage as she added that, she left the orphanage this year 2021.
Fatima revealed that her dad abandoned his children and was not taking care of them so the difficulties of life forced a Good Samaritan to take her to the orphanage even though she wasn't a real orphan.
Watch video below