St. Monica's Senior High School is one of the leading all-girls second cycle institutions located in Mampong in the Ashanti Region of Ghana.
The Anglican girl's school was established in 1946 as a separate institution from St Monica's Teacher Training College/St Monica's College of Education.
The school has produced some distinguished women who have excelled in their field of endeavours. A few of them are being highlighted below;
PROFESSOR MARIAN EWURAMA ADDY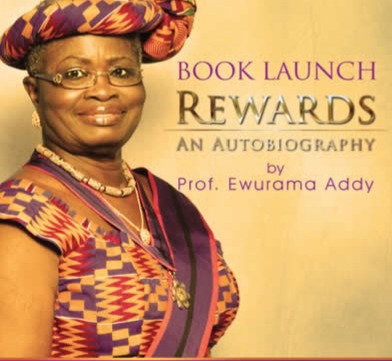 Late Professor Marian Ewurama Addy was a Ghanaian biochemist and the first Ghanaian woman to attain the rank of full Professor in the natural sciences.
The UNESCO Kalinga Prize winner for the popularization of science was the first quiz mistress of the popular National Science And Maths Quiz Competition. She was also honored with the CIMG Marketing Woman of the Year in 1995 for marketing science.
She died in January 2014, leaving behind husband Ebenezer Charles Oko Addy, a former athlete who won a gold medal for Ghana at the 1996 Commonwealth games in Jamaica and two daughters.
It's been 8 years since the death of this distinguished alumna of St. Monica's SHS, a school where she had her secondary education (Ordinary and Advance Level Certificate).
May her legacy and achievements inspire others.
PROFESSOR YAA NTIAMOAH – BAIDU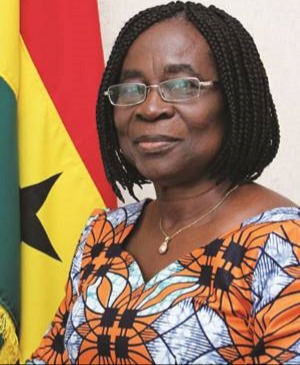 Professor Yaa Ntiamoah- Baidu is an eminent environmental scientist, academic, management expert and former Pro Vice-Chancellor of the University of Ghana.
An alumna of St Monica's Senior High School where she had her O Level education, she was Executive Director of Ghana Wildlife Society and also founder and chair of Center for African Wetlands. She was also director of WWF International, Africa and Madagascar Program based in Switzerland from 1998 and 2008.
Prof. Ntiamoah- Baidu was also one of five African Environment Experts selected to meet then US President Bill Clinton in 1998. She was also a spokesperson for environment and biodiversity at the World Summit Civil Society Hearings in New York in 2005.
She has been the board chair of the Millennium Development Authority since 2017.
In 2019, she was appointed chair of the Presidential Emolument Committee for Article 71 holders.
MRS. AKOSUA FREMA OSEI OPARE
She is currently Ghana's first female chief of staff. Having served as two-term Member of Parliament for Ayawaso West Wougon in Ghana's Parliament, she also served as Deputy Minister under Former President J.A Kufour.
With a bachelor's degree in Home Science from University of Ghana, she obtained her master's degree in Food Science from University of Guelph, Canada.
Mrs. Osei Opare was lecturer at the Department of Home Science, University of Ghana and became head of department. She also worked with the United Nations in various capacities and the Women in Fisheries Project where she toured fishing communities in Ghana.
She was the first Ghanaian Country Director for the Food and Agriculture Organization (FAO). This was after been a Socio-Economic Advisor at FAO.
In an interview with Glitz Africa, Ghana's Chief of staff talked about mentorship and how one of her earliest mentors was her teacher, Mrs. Sabapathi at St. Monica's Senior High School, her alma mater.
COP RTD. MRS. ROSE BIO ATINGA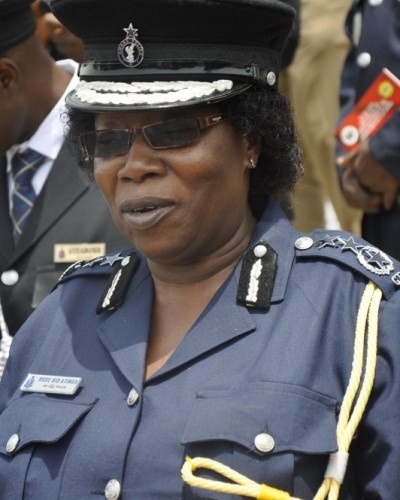 An old student of St. Monica's Senior High School where she obtained her Advance (A) level certificate, Mrs Rose Bio Atinga earned her Degree in Political Science and Master's in Public Administration from the University of Ghana. She also has another postgraduate certificate in Public Administration from the Ghana Institute of Management And Public Administration (GIMPA).
She rose through the ranks to be one of the few female Commissioners of Police (COP) and was even tipped to be IGP.
The Commissioner of Police served as Director-General in various capacities at the headquarters, until her retirement in 2017 after 29 years of service since joining the police as Officer Cadet in 1988.
PROFESSOR RITA AKOSUA DICKSON
The first female Vice-Chancellor of Kwame Nkrumah University of Science And Technology (KNUST), Professor Mrs Rita Dickson prior to becoming VC was also the first female Pro-Vice-Chancellor of the University. She also served as the Dean of the Faculty of Pharmacy and Pharmaceutical Sciences.
Prof. Mrs. Dickson who obtained her Ordinary Level Certificate at St Monica's SHS serves as board member of the Pharmacy Council and the Pharmaceutical Society of Ghana.
ELIZABETH OFOSU AGYARE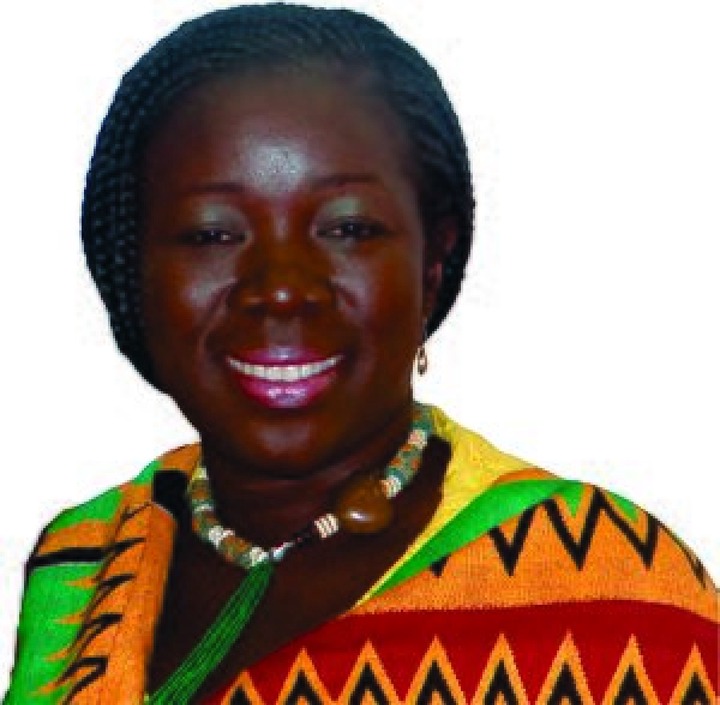 Mrs. Elizabeth Ofosu Agyare is a Ghanaian politician and lawyer. She currently serves as Member of Parliament (MP) for Techiman North, a constituency whose former MP was her own father, late Isaac Kwadwo Adjei Mensah of the NDC party.
An old girl of St Monica's Senior High School where she had her Ordinary and Advance Level Certificates, she proceeded with a BA degree from Kwame Nkrumah University of Science And Technology (KNUST) in Kumasi. She obtained a law degree from University of Ghana and passed her professional exam to be called to the bar.
She was appointed board member of Tema Oil Refinery in 2009 and from 2013 to 2017, she became Minister of State in charge of Tourism, Culture And Creative Arts.
PHILIPA BAAFI
Philipa Baafi is an award winning gospel musician who was a prefect at St Monica's Senior High School after attending Kings International School. Having started singing at a tender age, she released her maiden album in 1999 after finishing her secondary education. Philipa followed with her second album in 2002 and third album in 2004 with her albums doing very well and songs being played on the airwaves. Her fourth album "Go High" became a hit after it enjoyed massive airplay. The song "Go High" was adopted by the political party, New Patriotic Party (NPP) in Ghana's 2008 elections.
She has other classic hits such as Yesu Ye Me Last Stop, De3 Eba Wo Nsam Afe Yi, Wadom, Anigye, Ma Matanfo Nhwete and several others.
The gospel singer enrolled at FC Institute of Beauty Therapy and also studied a beauty therapy course in Cologne, Germany.
FREMA ADUNYAME
A graduate of the School of Performing Arts, University of Ghana, Frema Adunyame majored in Radio, Television and Video(RTV). The media personality has since worked at media platforms such as TV3, ETV, Metro TV and now an anchor at Citi TV.
Having also completed St. Monica's Senior High School in 1999, she worked in the media space, specifically radio in Kumasi where she grew up. From Garden City Radio to Radio Mercury, Invisible FM now Nhyira FM, Fox FM, Frema has a wealth of experience in media coupled with artiste management having managed Gospel legend Nii Okai and highlife crooner Kwabena Kwabena.
She is blessed with two boys.
These are some of the notable alumnae of the school amongst many others. Salute to all at St. Monica's SHS for producing these and other amazing women in contributing to building society.