PHOTOS: Cristiano Ronaldo Dressed Up Like A Fat Bearded Guy To Surprise Fans.
The Real superstar donned a fat suit and fake mustache, beard and wig, before doing kick-ups with local children.
Cristiano Ronaldo, disguised as a beggar, plays football with a young boy.
The Ballon d'Or winner donned a fat suit, complete with fake mustache, beard, and wig, then did a few kick-ups with children.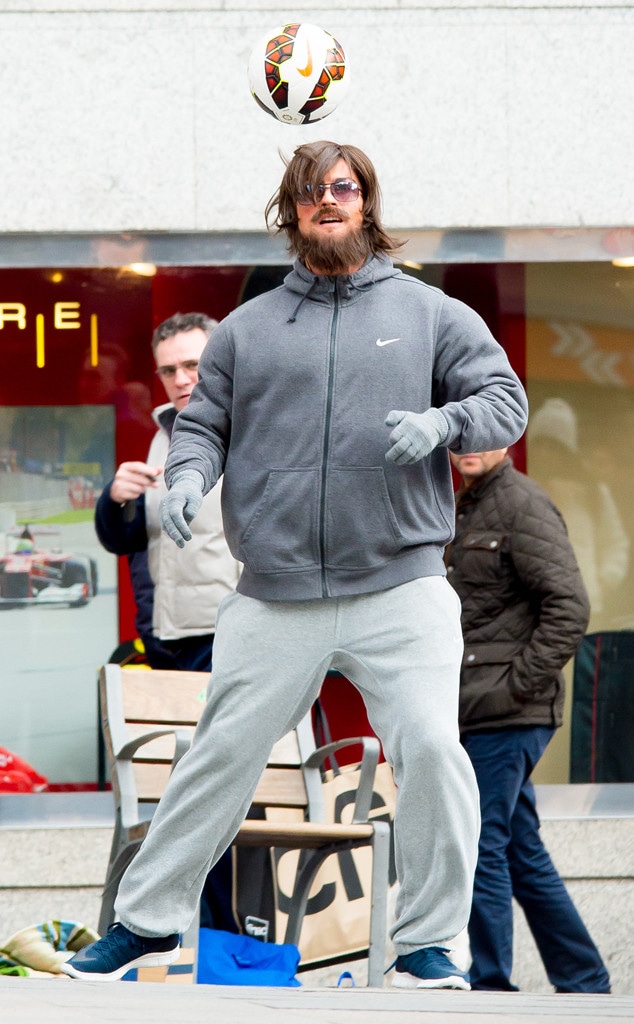 Ronaldo pulled off this stunt at the busy Plaza de Callao in downtown, so the general public quickly swarmed around the world's best player as soon as he revealed himself.
After donning the disguise for a bit, Ronaldo finally took off his costume to surprise fans who were clearly shocked by the prank.
Ronaldo's funny joke comes just a few days after he confirmed that he and longtime model girlfriend Irina Shayk have broken up. "After dating for five years, my relationship with Irina Shayk has come to an end," he said in a statement this week. "We believed it would be best for both of us to take this step now. I wish Irina the greatest happiness."
Following the split news, the 29-year-old supermodel stepped out looking super-sexy for a Mario Testino exhibit in L.A. Single and ready to mingle is right!