Trust and loyalty have become rare to come by in this generation. The very people we repose trust and confidence in them end up betraying us. This story is a gentle reminder for us all to "trust none".
A young man took his confession to the 'Jodel app' and it is shivering. According to him, his co-tenant who is married has been receiving complaints from other tenants they chance on his wife having sexual escapades with other men. This co-tenant of his has built rapport with him because both of them are Man United fans and usually discuss football matters together. This was how the co-tenant developed trust in him.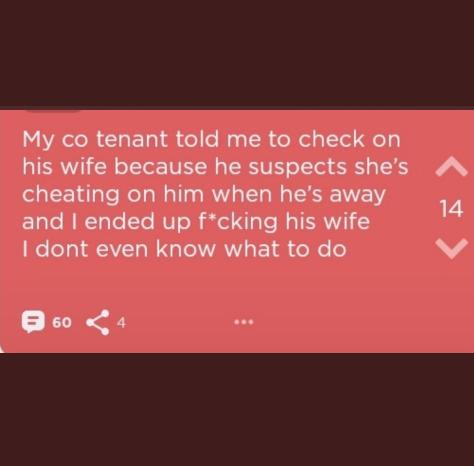 The co-tenant eventually broke out to him that his wife has been cheating on him according to hearsay when he was away for business and that he wanted the young man to keep an eagle eye on the wife. This young man consented to the idea and pledged to watch the wife. Lo-and-behold, this young man caught the wife making love to another man on her matrimonial bed. Instead of the young man keeping quiet, she made the wife aware he saw her cheating and that if it should happen again, the husband would be informed. The wife agreed but had a Plan B.
This young man was sitting on his veranda the next day and saw the co-tenants wife approaching him in seductive clothes. She was completely half-naked, and it was dark too. The young man could not stand the test and fell for her. A small hug turned into a big event.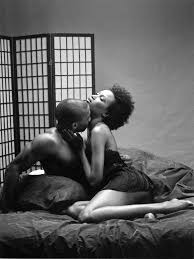 The young man recounted having doggy and missionary styles with her. He claims he feels remorseful and ashamed. On top of it all, he lied to the co-tenant that her wife has not been breaching marital duties as people have it.
See also
Free Household ways to get rid of Cockroaches and Wall Ge