Is it Good for an Ordained Bishop to Do This? See what a Bishop did to a lady During Church Service
Churches today are something else, the work of God has be used as an excuse to keep committing all sorts of evil, especially by most men who call them selves men of God.
Obviously when something is being done by an individual and it's wrong, we will all know its wrong. Many people keep going to churches where miracle are being allegedly carried out or done, just to be a part of it without considering some facts.
A video was released on social media showing an alleged man of God called Bishop Daniel Obinim a General Overseer of the Foreign Godsway Church, lying on the floor with a lady during church activities all in the name of miracle or whatsoever.
But according to a popular saying "Who are we to judge" this doesn't mean we should see what seems to be wrong and not say anything about it.
There have been lots of activities carried out in the same format by him all in the name of deliverance, if these are done publicly, then what could he be doing secretly..?
Checkout some photos of a deliverance section below;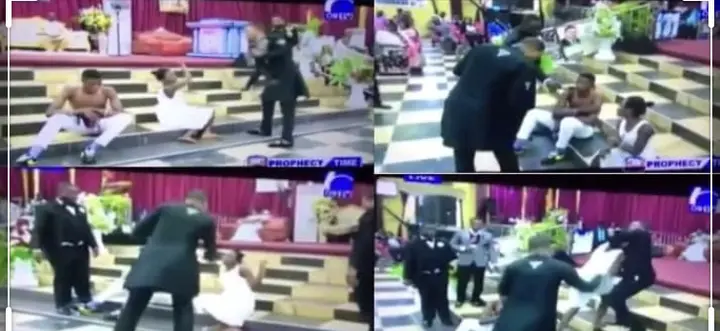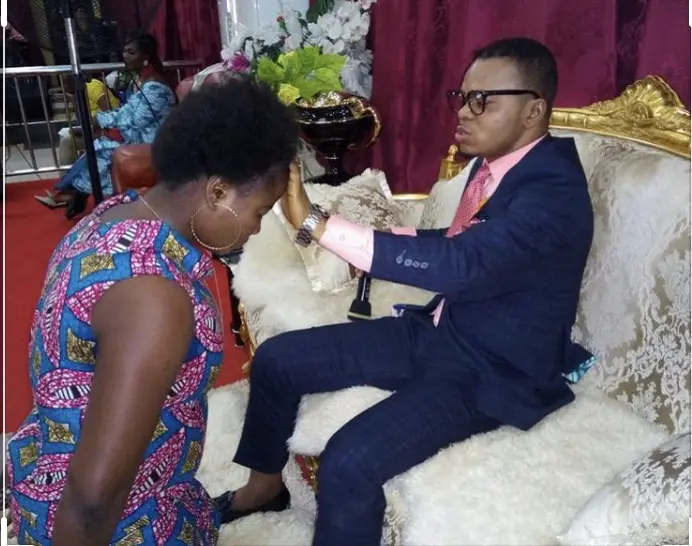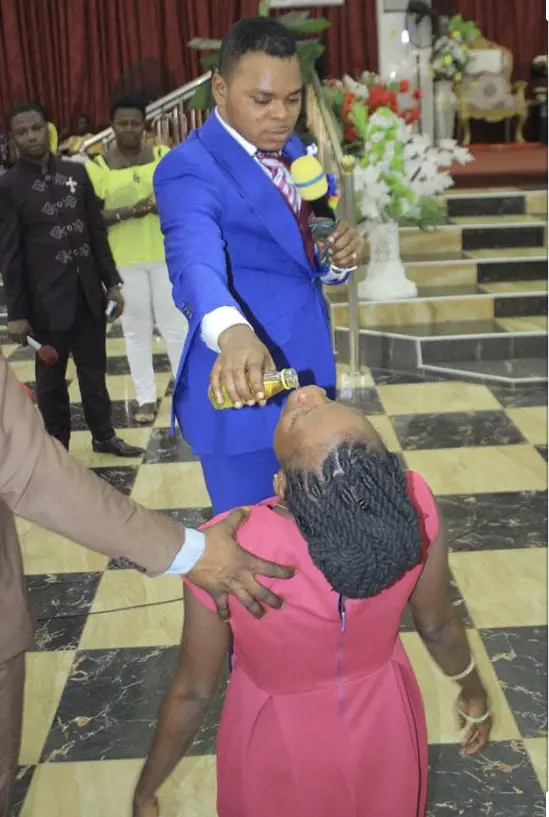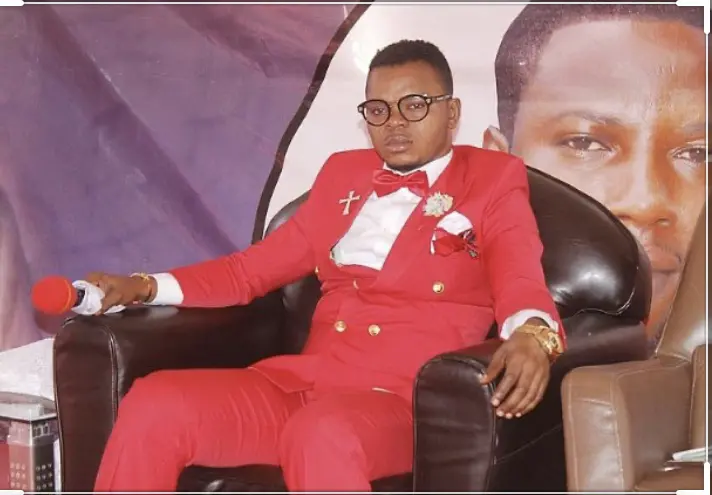 What can you say to this?