This is a question many fans and critics of ace broadcaster Gifty Anti has been asking over the last few days in a bid to ascertain her perceived and alleged affiliations with Illuminati. There seemed to be controversies surrounding the ace broadcaster's car wash event held at East Legon – Adjiringanor to mark the 10th Anniversary of her popular show (The Stand Point) dubbed "Health screening and feeding of 1000 kayayei's children"
VitalGist.com chanced on a picture of a lady on her facebook account wearing a T-shirt during the car wash held by the ace broadcaster Gifty Anti, with the picture of Gifty Anti and the logo of "The Stand Point's" 10th Anniversary with the secrete society or masonic symbol boldly drawn at the top and the initials "GA" written in the masonic symbol — the initials thus the "GA" is alleged to be the name of the ace broadcaster; Gifty Anti.
It is alleged and rumored that the anniversary might have been sponsored by secrete society or the ace broadcaster is a member of the masonic empire.
However, VitalGist.com is guided by principles of personal branding to avoid defiling the character of Gifty Anti and not to peddle falsehood too — so we are therefore compelled to ask based on the allegations and rumors of the photo going viral that;
Is Gifty Anti An Illuminati?
Check out the alleged photos below;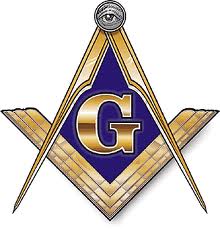 But let us take a quick look at the foundational truths about Illuminati. "Illuminati" is the Latin-inspired word for "enlightenment" in English which is a secret society founded on May 1, 1776 by Adam Weishaupt. Illuminati's priority is to defy superstition, religion, state control etc in strange ways. And contemporary Illuminati is seen as a fantasy which has lost its supremacy though some key celebrities in the world have been associated with the infamous cult, Illuminati. Ha-ha, Most of Ghana's influential people has always been linked to this powerful secret society.