A young handsome man who is engaged to a chubby woman has taken to his social media handles to praise and shower his undying love on his lover.
The man identified as Rose Shaquon shared photos of his girlfriend on his Instagram page and acknowledged the fact that's she is not that good-looking.
The lady has a big stomach and she is chubby as well. Meanwhile, the guy who is flaunting her is very handsome by all standards.
But because love always prevails, it has happened again. According to Rose Shaquon, she is in love with the heart of the woman not her looks.
In the photos, the two look very happy and very much in love. Sharing the photos, Rose Shaquon wrote: "I love her heart and not her looks."
See more photos of the couple below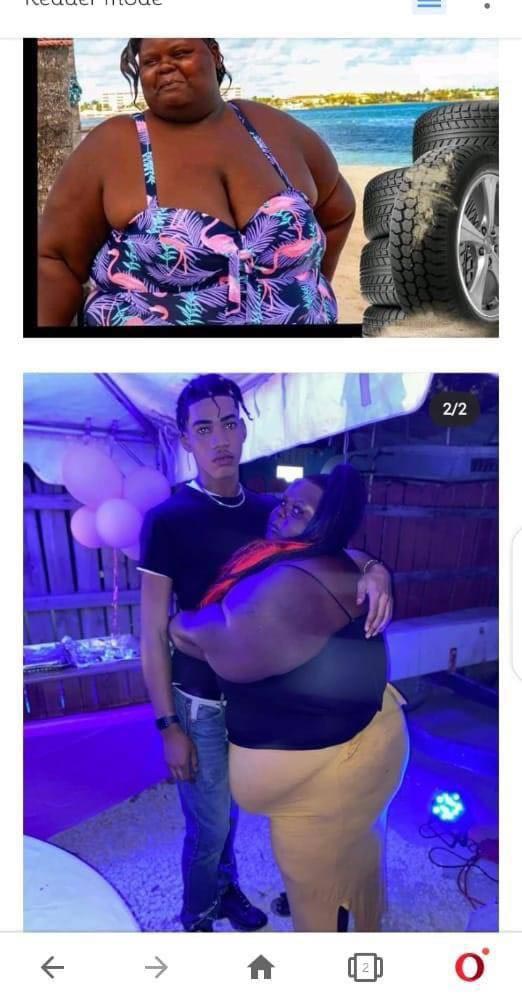 Meanwhile, Rose Shaquon has revealed he will be launching a youtube channel with his girlfriend soon where they will share their love stories and journey with the world.
Love is indeed beautiful and it comes in all shapes and forms… Cheers to the lovely couple.