Football fans from all over the globe have come together following the concerning scenes as Damar Hamlin went into cardiac arrest on the field when the Buffalo Bills took on the Cincinnati Bengals.
The safety took a hard hit to the chest and was down receiving CPR, but the Bills confirmed that his heartbeat was retrieved on the field and he is now at UC Medical Center receiving treatment.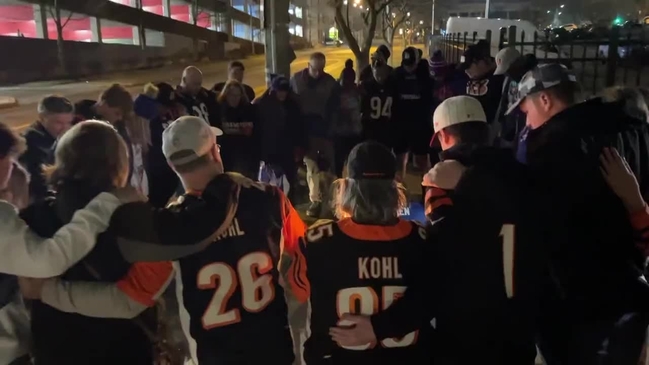 Charity donations for Damar Hamlin
In the wake of the incident, fans located a 2020 fundraiser that had been set up by Hamlin for a toy drive, and came together to donate to the worthy cause.
Hamlin set up the GoFundMe for the 2020 CommunityToyDrive at The Chasing M's Foundation with a goal of 2,500 dollars, but the figure has now surpassed 3m dollars following the high-profile play.
Within hours of the incident on Monday night, fans had already increased donations on the page by almost 100 times.
Messages of support for Damar Hamlin
Within an hour of Hamlin going down on the field, 650,000 dollars had been donated to the cause, with fans leaving messages of support as they pledged.
Comments came from across numerous different fanbases, with these messages explaining people's motivations to donate.
"Just wanted to send good energy and prayers your way, as well as a little support to a good cause you care about, get well soon!" posted fan Michael Villeggiante, for example.
Some donations were incredibly generous, with six different donors even donating more than 5,000 dollars to the cause.
The Andy Dalton donations
This isn't the first time that fans of the Bills and the Bengals have come together for a good cause.
When a 2017 Bengals win over the Baltimore Ravens helped end the Bills' post-season drought, fans from Buffalo started making donations to the Andy and Jordan Dalton Foundation to thank the Bengals quarterback for his role in that special moment.