[ad_1]

A 56-year-old Madam Afriyie, who is suffering from complications that resulted from a motor vehicle accident, is battling for her life because she is unable to raise enough cash for orthopaedic surgery.
Her reliance on herbal and traditional treatments rather than specialist medical care, has resulted in the deterioration of certain bones in her left arm.
Madam Afriyie's condition is worsened by continuous, abnormal and excessive bleeding for several months, though she has reached menopause.
During a visit, Joy News met the widow, surrounded by her seven children in front of her room, withering in pain as she rests her bandaged left arm on a pad.
Madam Afriyie, a trader in fruits and vegetables at the Kumasi Central Market, was returning home with two of her kids on August 6, 2020, when disaster struck on the outskirts of Banko.
They were a few minutes away from home when the taxi they were travelling in somersaulted several times after a head-on collision with another car at about 7:50pm.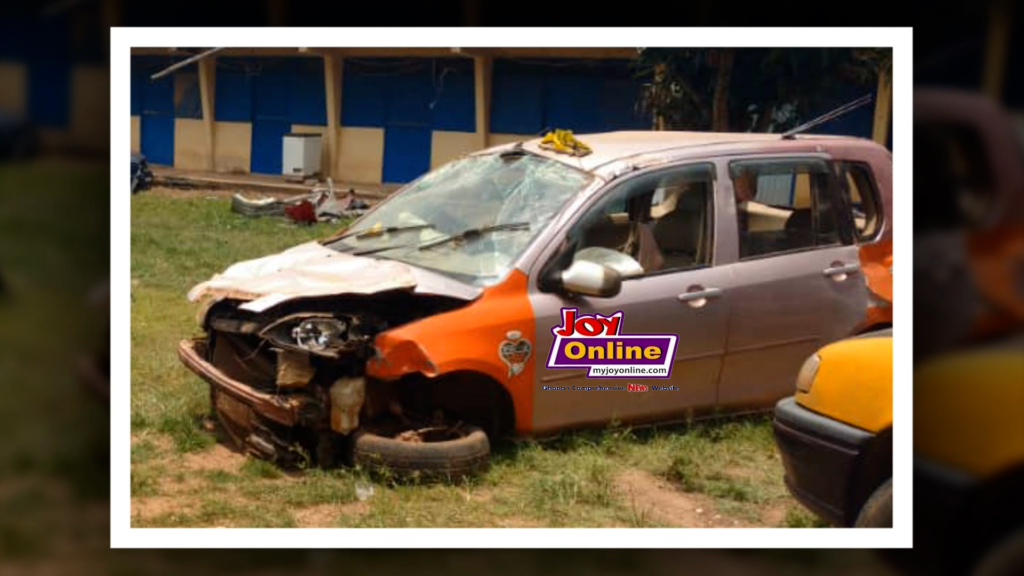 She had asked the driver to kill his speed before the accident occurred.
"I was returning home after trading in Banana in Kumasi. I bought Groundnut and Yam on my return. Whilst on my way home, I realized the driver was speeding, so I beckoned on him to kill the speed," she said.
"K, the driver told me it was late. At about 8pm, I saw our car collide with another. All I saw was, I was on admission," she recounted.
That accident has rendered her left arm ineffectual, and her condition keeps deteriorating as several bone tissues are destroyed.
The once vibrant and active breadwinner of the family is now forced to survive on the benevolence of others.
"I can't sleep. I cry in the afternoon, at night and in the morning as well. I can't sleep. I have been in pain," she said in Twi.
Her condition has deteriorated to the extent that the limb is in a rotten state.
"Her arm bones are shattered; they have broken into multiple pieces.
All the flesh covering that portion is gone. Her left arm is already in a rotten state," that's according to her son, Peter Marfo.
Doctors at the Pope John Paul II Medical Center in Jamasi say Madam Afriyie's condition worsened when she sought the services of traditional bonesetters.
"This woman apparently, when she had the accident, it resorted to the bonesetters. And so, the bonesetters couldn't really help to restore the arm to its functional state.  And, therefore, there's what is called Malunion, that is, it couldn't be reduced to the way it is supposed to have been done, and because of that, she apparently cannot do anything with that limb.
It's awful to the extent that she cannot carry anything; hold anything, so basically, the arm is just there for the sake of it."
That's according to Dr Simon Berko, a Medical Officer at the facility.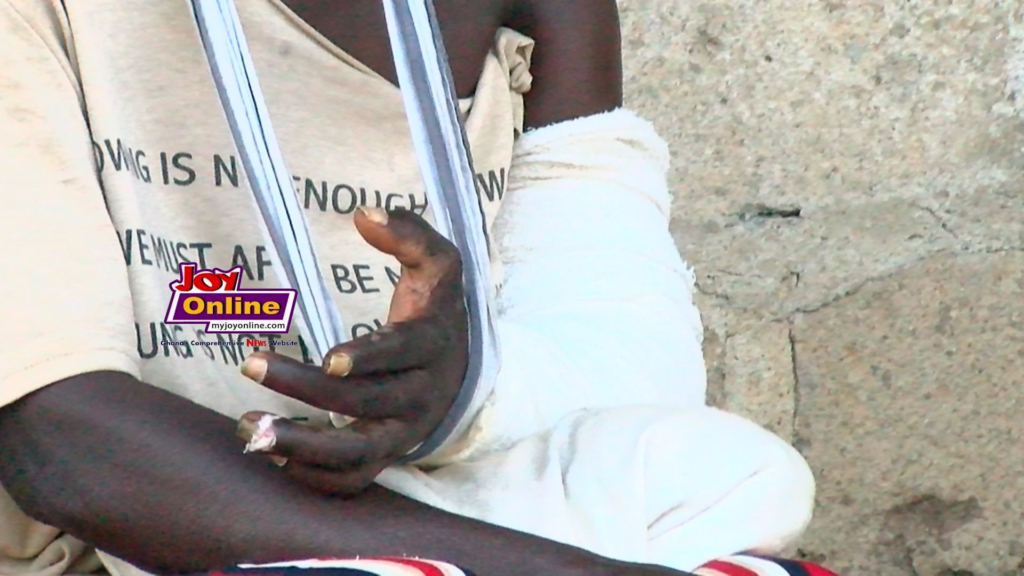 He says Madam Afriyie requires immediate surgery to correct bone loss and fractures that are in a deformed position.
"As a matter of urgency, this woman needs the limb to be corrected, and it can be corrected by surgery with what we call an ORIF, that is, Open Reduction and Internal Fixation with screws and plates. And it's a bit costly."
As if that is not enough, the widow has also been suffering from postmenopausal bleeding, a disorder that causes her to bleed abnormally and excessively for several months after she has reached menopause.
"At my age, I have been bleeding. I suffer continuous bleeding for about 3 months or 2 months. Sometimes, I experience 4 months of bleeding."
Medical experts fear Madam Janet Afriyie may be suffering from Endometrial Carcinoma- cancer of the inside lining of the womb.
A Consultant obstetrician-gynaecologist at the Komfo Anokye Teaching Hospital, Dr Fauster Kwawununu, detected anomalies in her womb.
"Preliminary evaluation of this woman that I have seen, it presupposes that she might be suffering from Endometrial Carcinoma because every postmenopausal woman needs to have the inside lining of the womb, not to be thicker than 4 millimetres. But from the scan that I have seen which she has done, she has about 13 millimetres or 1.3 centimetres which is about more than 3 times the average thickening of the endometrial lining."
Dr Kwawununu recommends urgent diagnosis and treatment for the woman.
"The biggest problem in this woman is the continuous bleeding, and that can push her into being anaemic or losing blood to the point that her blood levels would be low and that alone can even kill her.
This Endometrial Carcinoma can also spread to other parts of her body and give her the problems and kill her in the long run."
"I think as soon as possible, we have to start working on this woman," he added.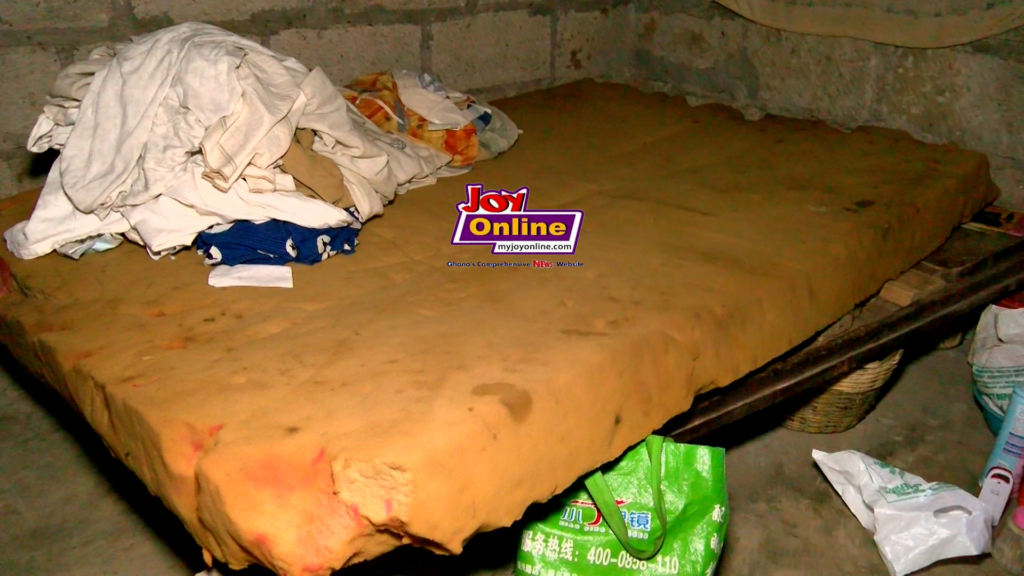 Unfortunately, Madam Afriyie, who lives on the benevolence of residents of Banko, cannot afford the cost of treatment.
It will take years for Madam Afriyie to raise the money for her treatment in her current financial state.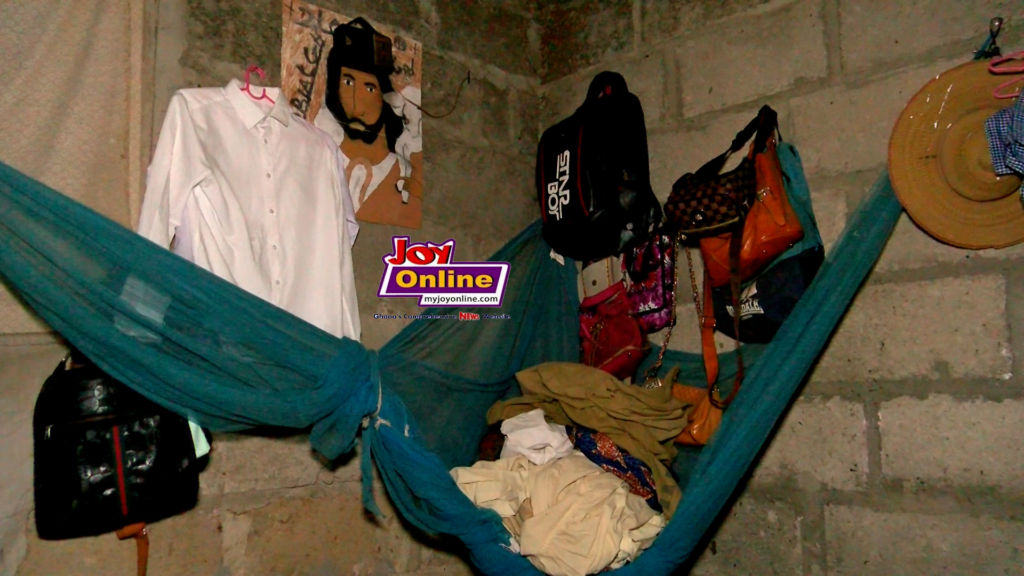 "We need support. The support that we can use to remove all that sickness from the stomach may be and treat what's happening in the hands so that she would be set free," Peter Marfo, Madam Afriyie's unemployed son said.
Until help comes, the life of Madam Afriyie and that of her seven children will continue to hang in the balance.
[ad_2]

Source link